HELI-HOOK™
The Heli-Hook™ crane is specifically designed to be assembled in a wind turbine nacelle in a handful of lifts (including foundations and HPU), using the YawHook™ or other lightweight crane with similar capacity.
A dedicated Hydraulic Power Unit (HPU) is provided with the Heli-Hook™ . Foundations for a wide variety of wind turbines can be provided with the Heli-Hook™.
The Heli-Hook™ is normally supplied in a small standard ISO container.
Heli-Hook™
Client: Duke Energy
SWL: 3 t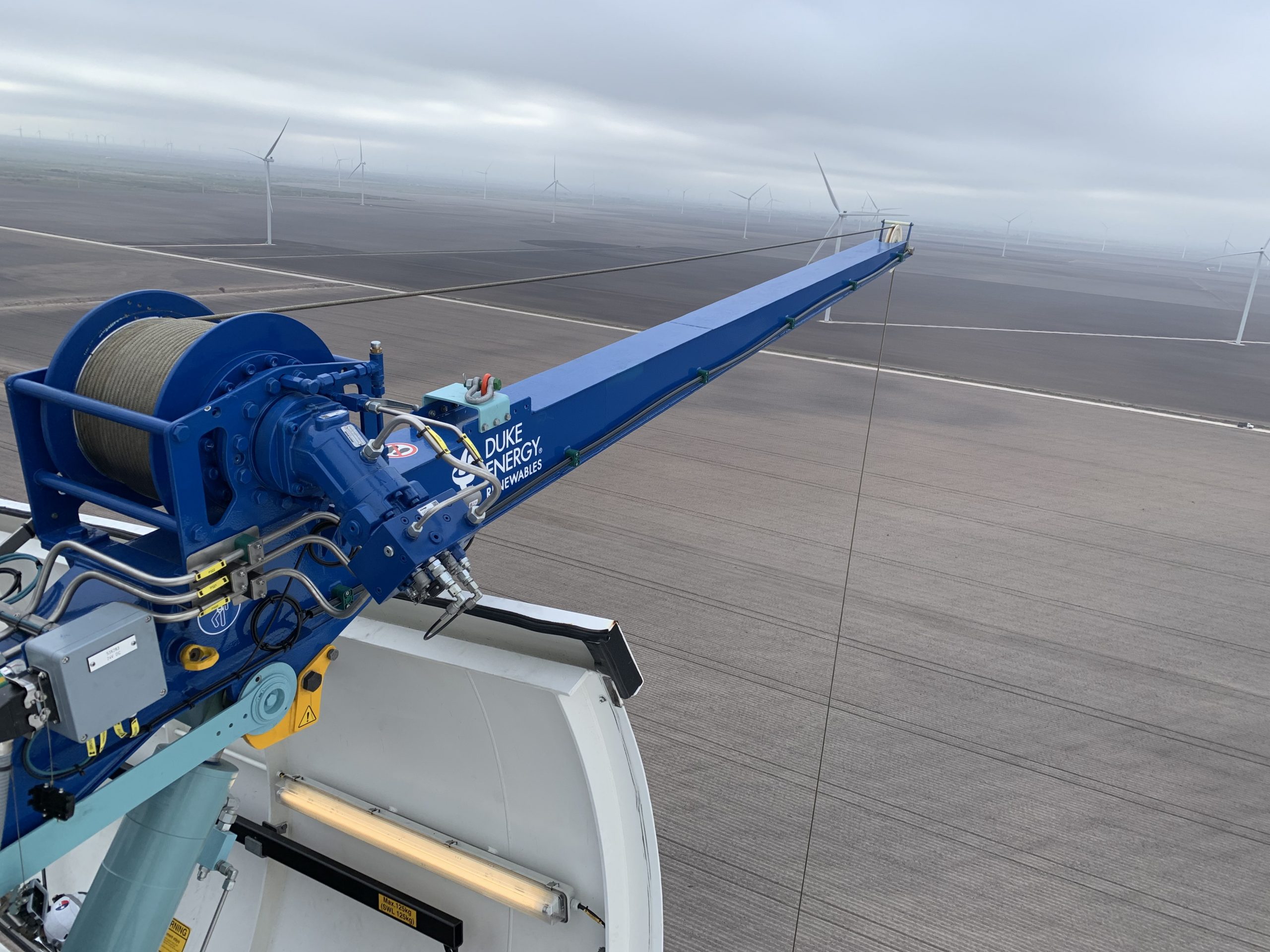 KenzFigee has delivered its latest generation Heli-HookTM up-tower crane for gearbox component exchanges throughout Europe.
TSC Renewables, owned by CMIC, and KenzFigee have agreed on a technology license agreement of the KenzFigee developed 3D Active Motion Compensated (AMC) gangway system.
Successful refurbishment of 2 offshore cranes o/b 'Haewene Brim'