HELI-HOOK™
The Heli-Hook™ crane is specifically designed to be assembled in a wind turbine nacelle in a handful of lifts (including foundations and HPU), using the YawHook™ or other lightweight crane with similar capacity.
A dedicated Hydraulic Power Unit (HPU) is provided with the Heli-Hook™ . Foundations for a wide variety of wind turbines can be provided with the Heli-Hook™.
The Heli-Hook™ is normally supplied in a small standard ISO container.
Heli-Hook™
Client: Duke Energy
SWL: 3 t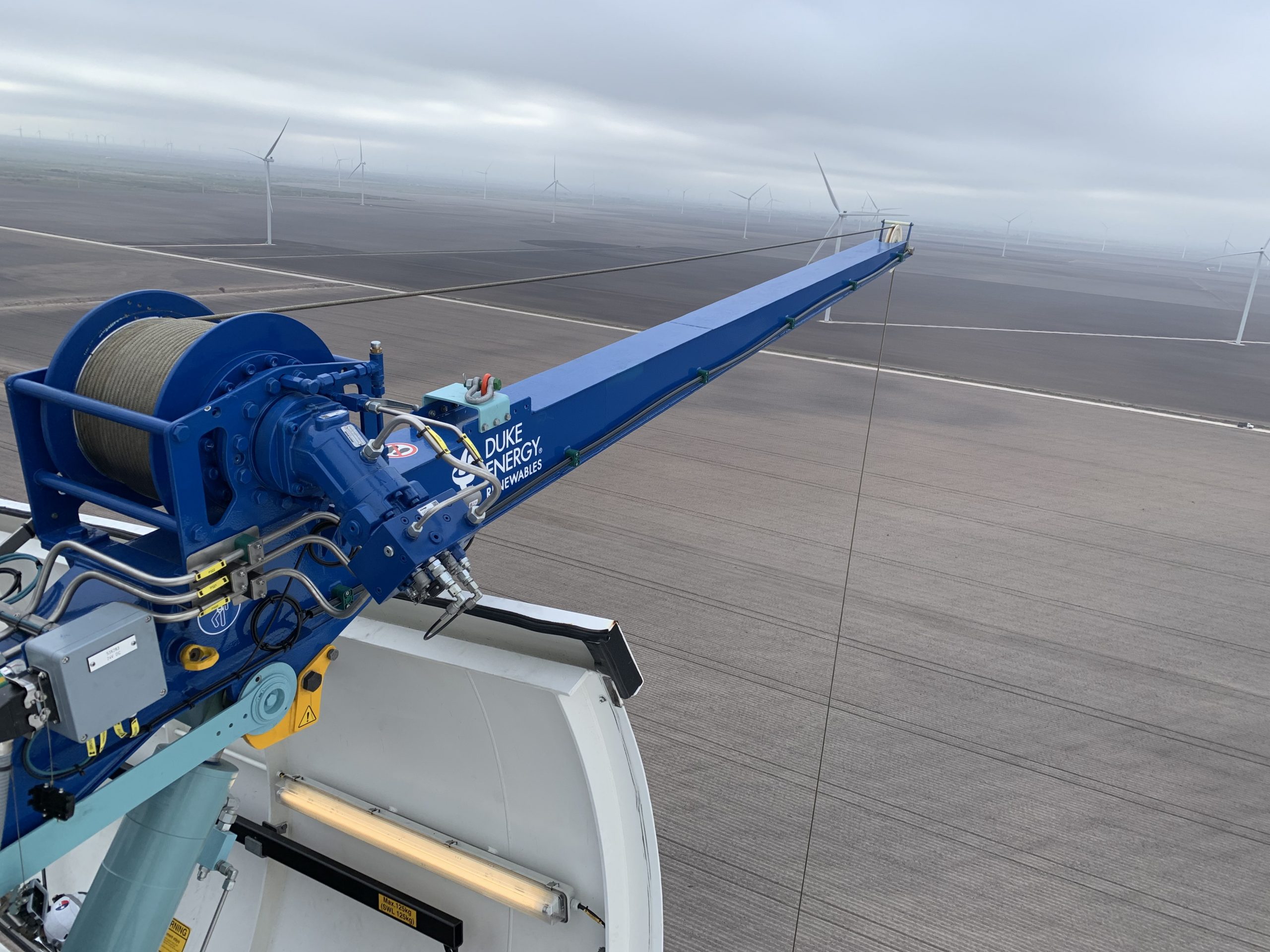 KenzFigee and CMIC signed a Strategic Cooperation Agreement to explore how both companies can complement each other with regards to the design and supply of identified key products needed to meet the fast growing Offshore Wind market in China.
World's first offshore rated up-tower service crane ready for operations.
KenzFigee signed a contract with Iv-Offshore & Energy to deliver an electric hydraulic Ram Luffing offshore crane for installation on the state-of-the-art HVDC offshore converter platform for Sofia Offshore Wind Farm