HELI-HOOK™
The Heli-Hook™ crane is specifically designed to be assembled in a wind turbine nacelle in a handful of lifts (including foundations and HPU), using the YawHook™ or other lightweight crane with similar capacity.
A dedicated Hydraulic Power Unit (HPU) is provided with the Heli-Hook™ . Foundations for a wide variety of wind turbines can be provided with the Heli-Hook™.
The Heli-Hook™ is normally supplied in a small standard ISO container.
Heli-Hook™
Client: Duke Energy
SWL: 3 t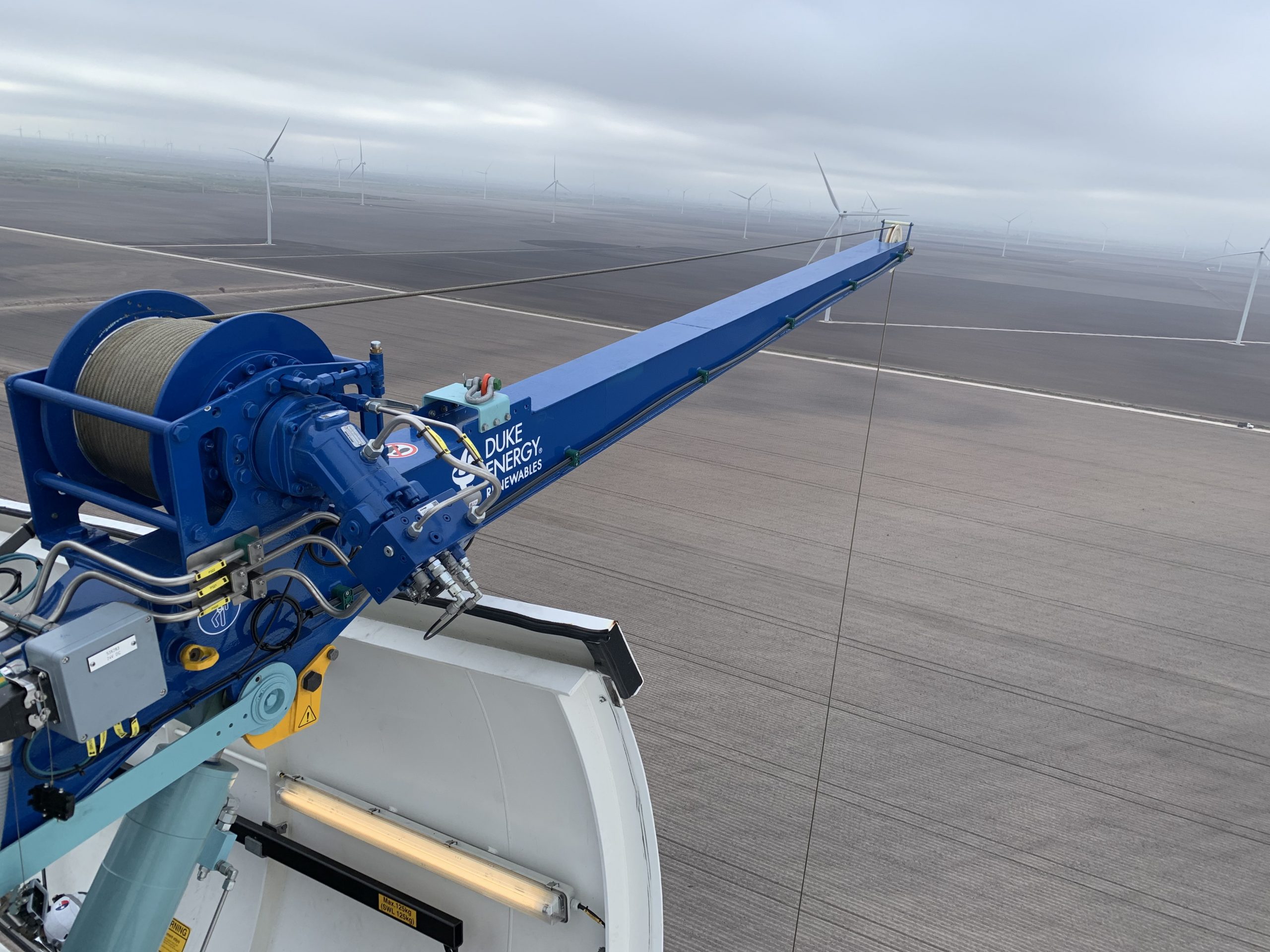 KenzFigee signed a contract with Iv-Offshore & Energy to deliver an electric hydraulic Ram Luffing offshore crane for installation on the state-of-the-art HVDC offshore converter platform for Sofia Offshore Wind Farm
KenzFigee has the pleasure to announce the appointment of Maikel Takken as CEO of KenzFigee as per 1 October 2021.
KenzFigee is delighted to announce the opening of the new UK office, workshop and storage facility at Brechin (Angus), 35 miles south of Aberdeen.......