LEG ENCIRCLING CRANES
Based on KenzFigee's track record and experience with Boom Hoist cranes, it has developed designs for Leg Encircling cranes. Especially for jack-ups this crane is very suitable, due to its light weight combined with minimal deck space and extreme long boom lengths.
BENEFITS
Designed for optimal use of free deck space
Radius up to 120m
Two types of design;

200t – 500t for lift boats, jack-ups and accommodation units
1500t – 2500t for wind turbine installation vessels
 Reliability, durability and client's requirements are paramount.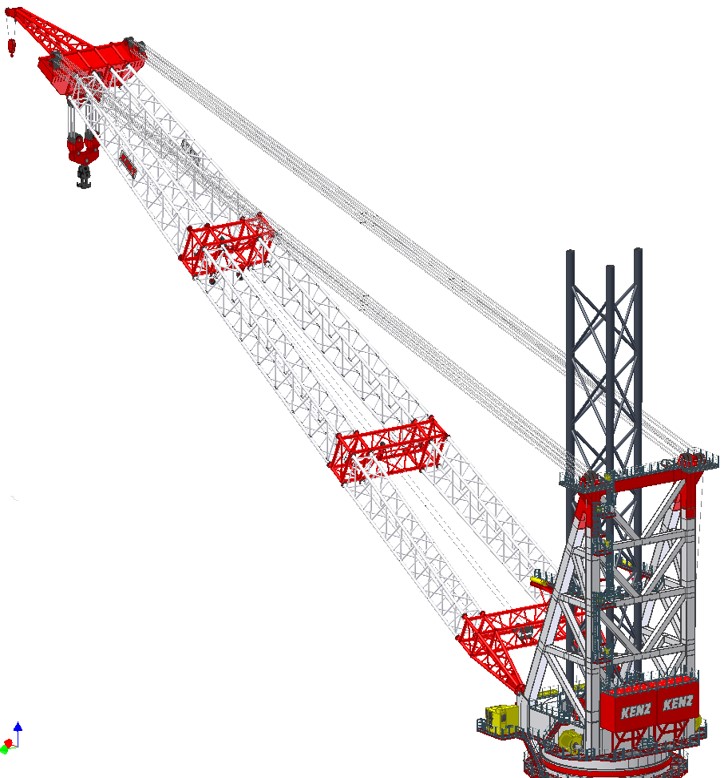 KenzFigee has the pleasure to announce the appointment of Maikel Takken as CEO of KenzFigee as per 1 October 2021.
KenzFigee is delighted to announce the opening of the new UK office, workshop and storage facility at Brechin (Angus), 35 miles south of Aberdeen.......
KenzFigee signed a contract to replace the current offshore deck crane on the O-class Windfarm Installation Vessel (WIV) 'Wind Orca'. Cadeler has awarded KenzFigee this contract based on its deci...