OPEN APPLICATIONS
At KenzFigee, we believe opportunities are created by those who like to challenge, explore new possibilities and think-out-of-the-box. People who think differently, who bring all kinds of backgrounds, skills, experiences and perspectives are more than welcome!
Are you interested to work in the challenging environment of KenzFigee and currently there is no job available what meets your requirement?
Please feel free to submit your CV or Resume with motivation letter to our HRM department: vacancy@kenzfigee.com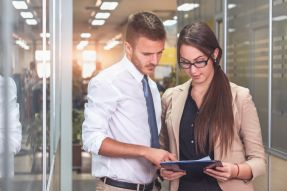 KenzFigee and CMIC signed a Strategic Cooperation Agreement to explore how both companies can complement each other with regards to the design and supply of identified key products needed to meet the fast growing Offshore Wind market in China.
World's first offshore rated up-tower service crane ready for operations.
KenzFigee signed a contract with Iv-Offshore & Energy to deliver an electric hydraulic Ram Luffing offshore crane for installation on the state-of-the-art HVDC offshore converter platform for Sofia Offshore Wind Farm