OPEN APPLICATIONS
At KenzFigee, we believe opportunities are created by those who like to challenge, explore new possibilities and think-out-of-the-box. People who think differently, who bring all kinds of backgrounds, skills, experiences and perspectives are more than welcome!
Are you interested to work in the challenging environment of KenzFigee and currently there is no job available what meets your requirement?
Please feel free to submit your CV or Resume with motivation letter to our HRM department: vacancy@kenzfigee.com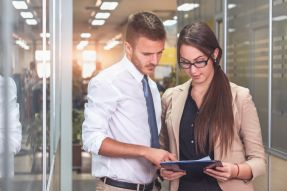 KenzFigee has delivered its latest generation Heli-HookTM up-tower crane for gearbox component exchanges throughout Europe.
TSC Renewables, owned by CMIC, and KenzFigee have agreed on a technology license agreement of the KenzFigee developed 3D Active Motion Compensated (AMC) gangway system.