OPEN APPLICATIONS
At KenzFigee, we believe opportunities are created by those who like to challenge, explore new possibilities and think-out-of-the-box. People who think differently, who bring all kinds of backgrounds, skills, experiences and perspectives are more than welcome!
Are you interested to work in the challenging environment of KenzFigee and currently there is no job available what meets your requirement?
Please feel free to submit your CV or Resume with motivation letter to our HRM department: vacancy@kenzfigee.com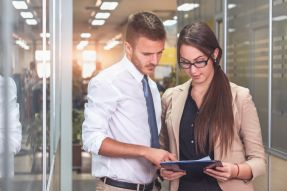 KenzFigee signed a contract with Iv-Offshore & Energy to deliver an electric hydraulic Ram Luffing offshore crane for installation on the state-of-the-art HVDC offshore converter platform for Sofia Offshore Wind Farm
KenzFigee has the pleasure to announce the appointment of Maikel Takken as CEO of KenzFigee as per 1 October 2021.
KenzFigee is delighted to announce the opening of the new UK office, workshop and storage facility at Brechin (Angus), 35 miles south of Aberdeen.......